Discover the most popular gifts, and let us make gift giving easy for you.
When shopping for colleagues, friends, and family, our recommendations below will help you pick the perfect present for any occasion.
Hojicha Powder (Original)
Regular price
Sale price
$23.00 USD
Unit price
per
Volume Discount
Sold out
Send this gift
Hojicha Powder is the best-selling hojicha, as the roasted tea powder is easy to prepare and has endless possibilities. If you're looking for the best gift for a coffee or tea latte lover, then look no further. Hojicha Powder is perfect for those who enjoy sipping on lattes and crafting modern drink recipes at home. Since this powdered tea perfectly dissolves in hot or cold water, it can be whisked up or simply stirred with a spoon. The Hojicha Powder is also a wonderful gift for home bakers looking to experiment with new ingredients to whip up into baked goods and desserts.
View full details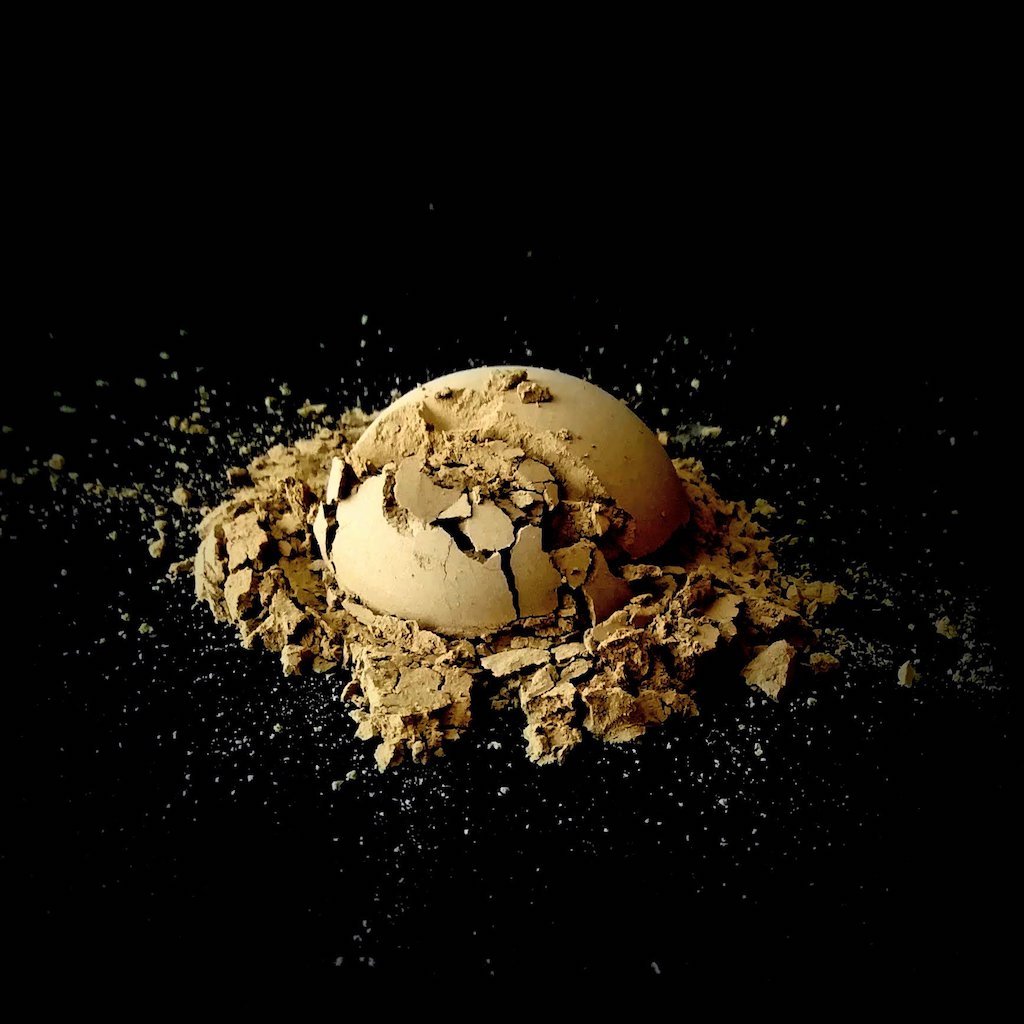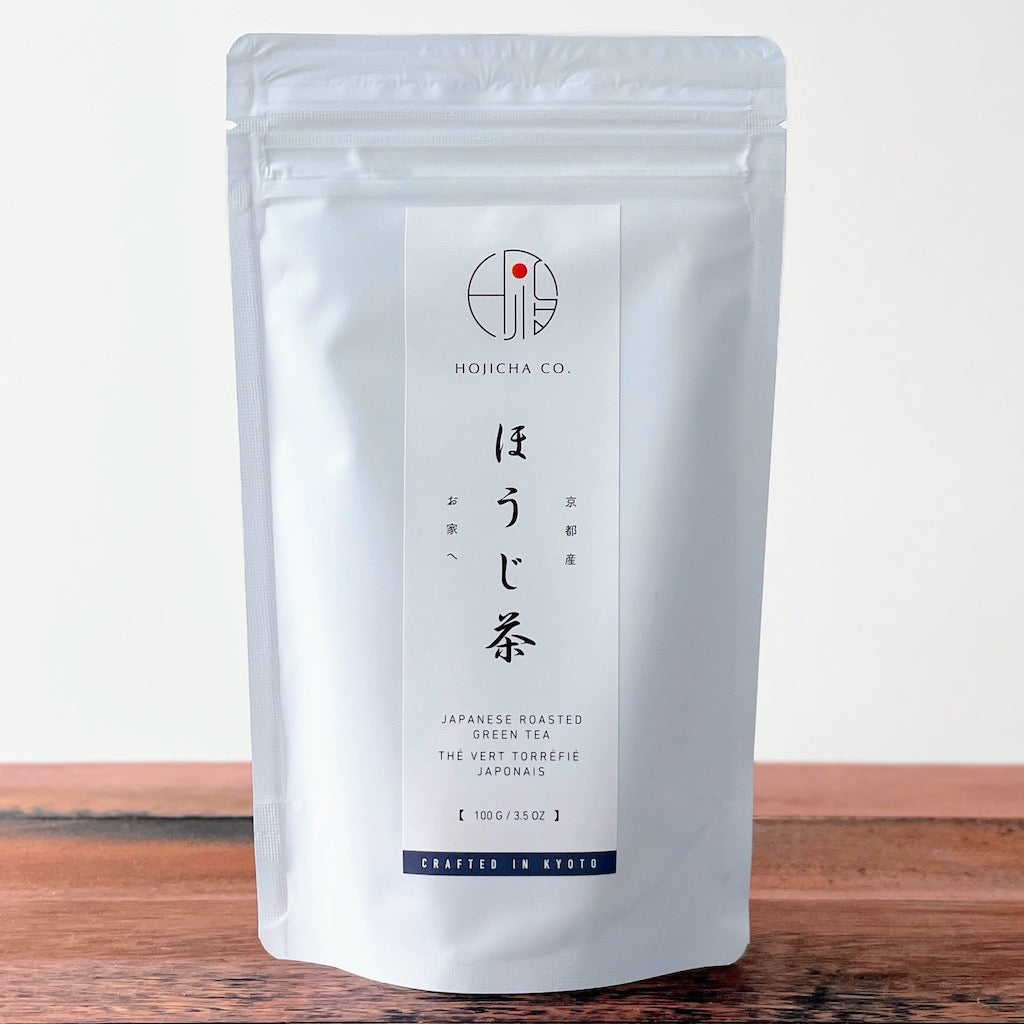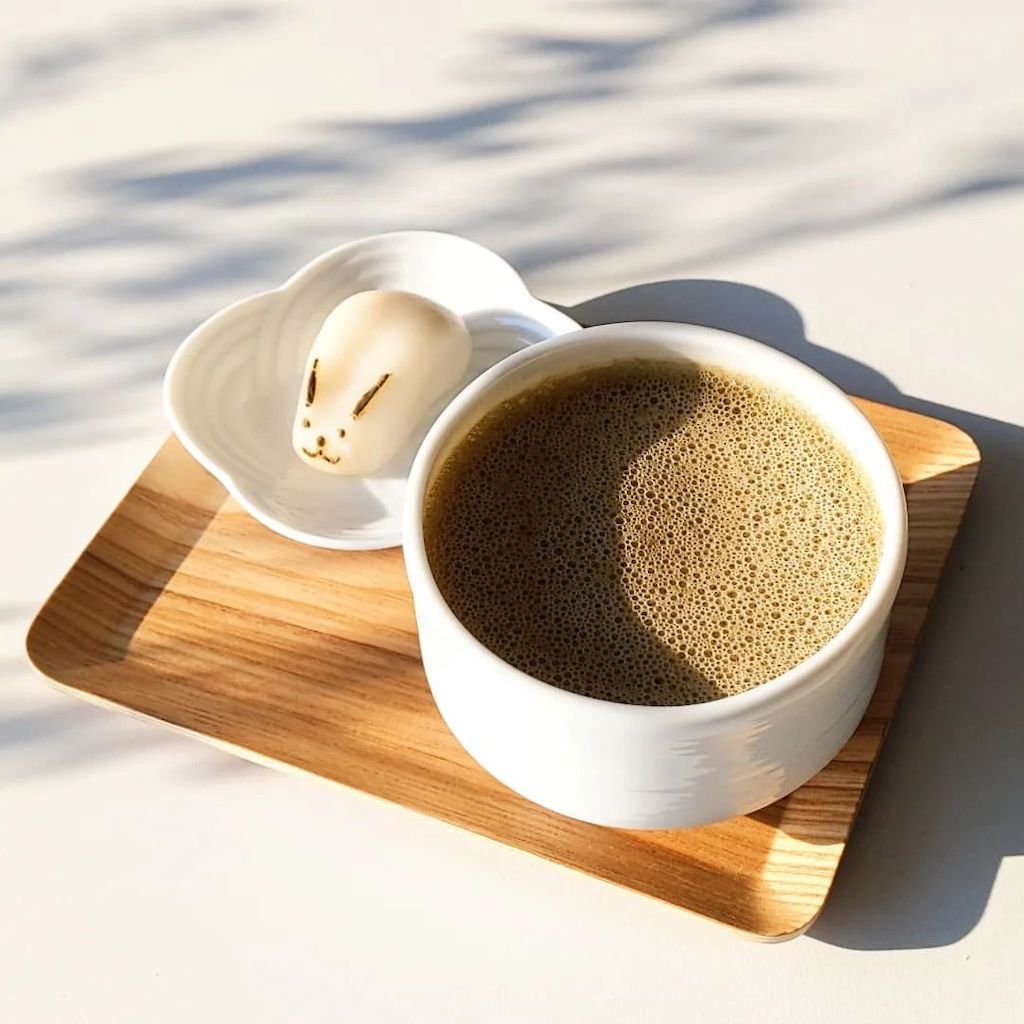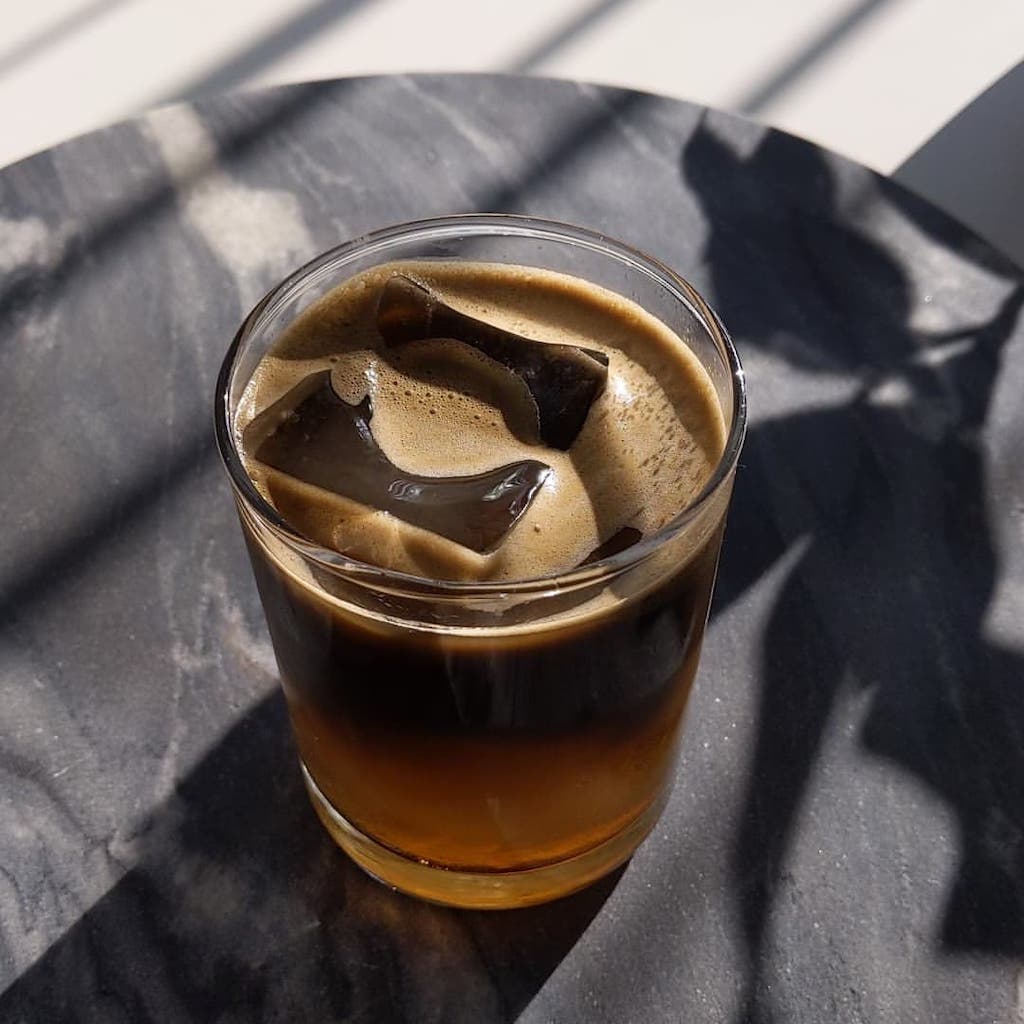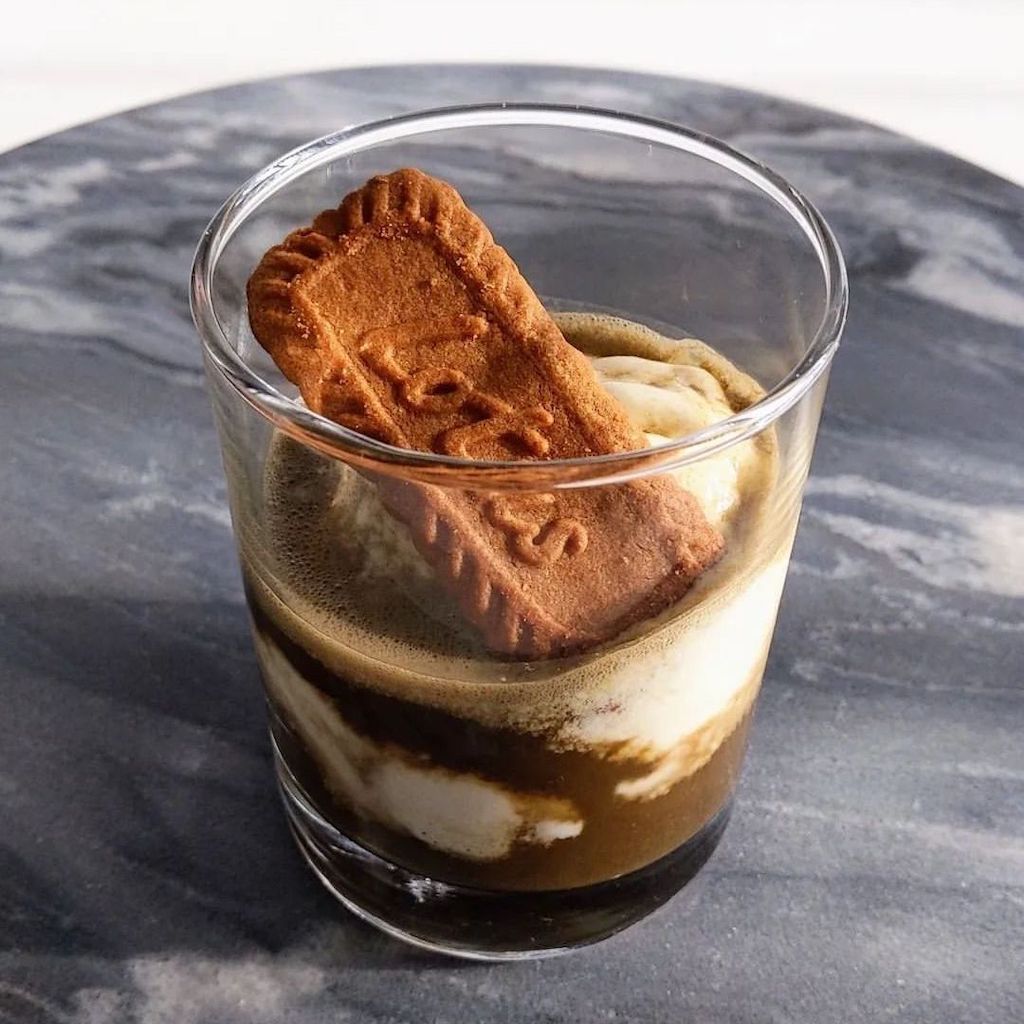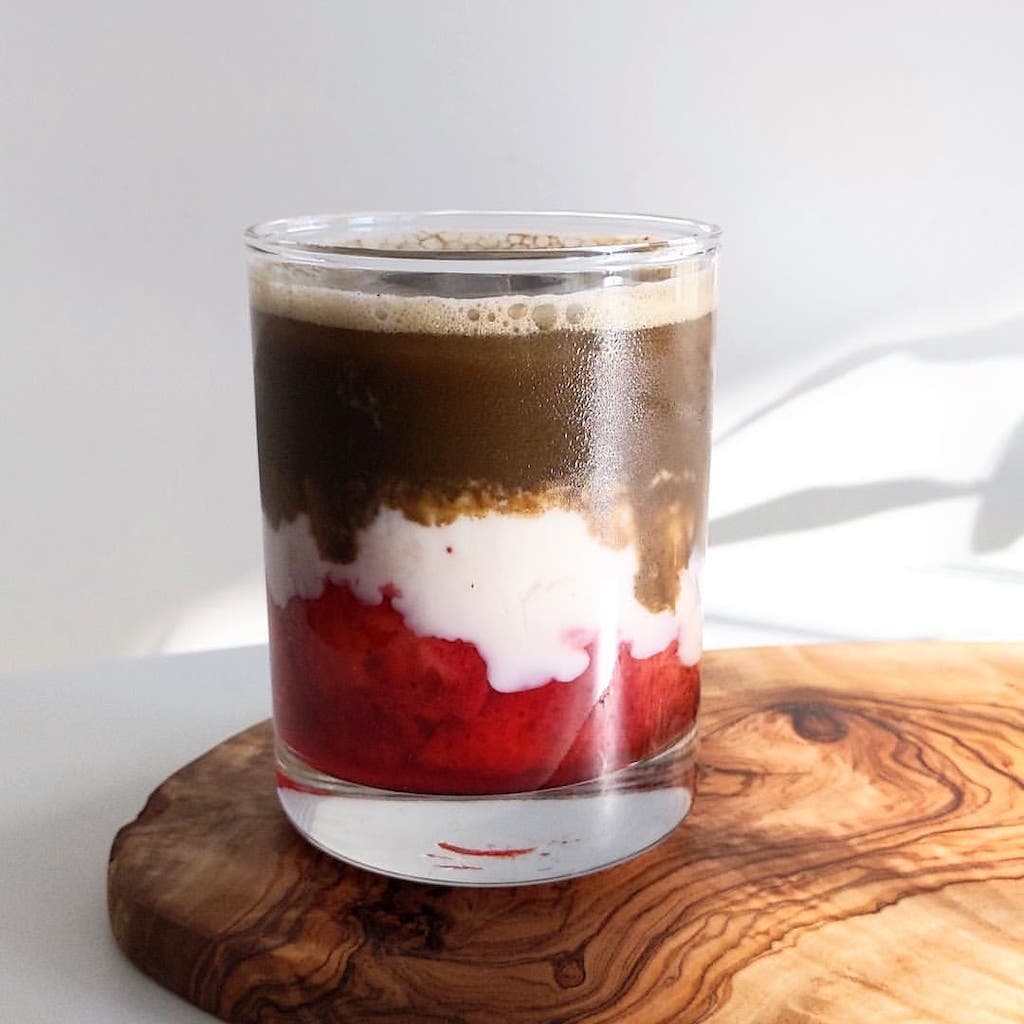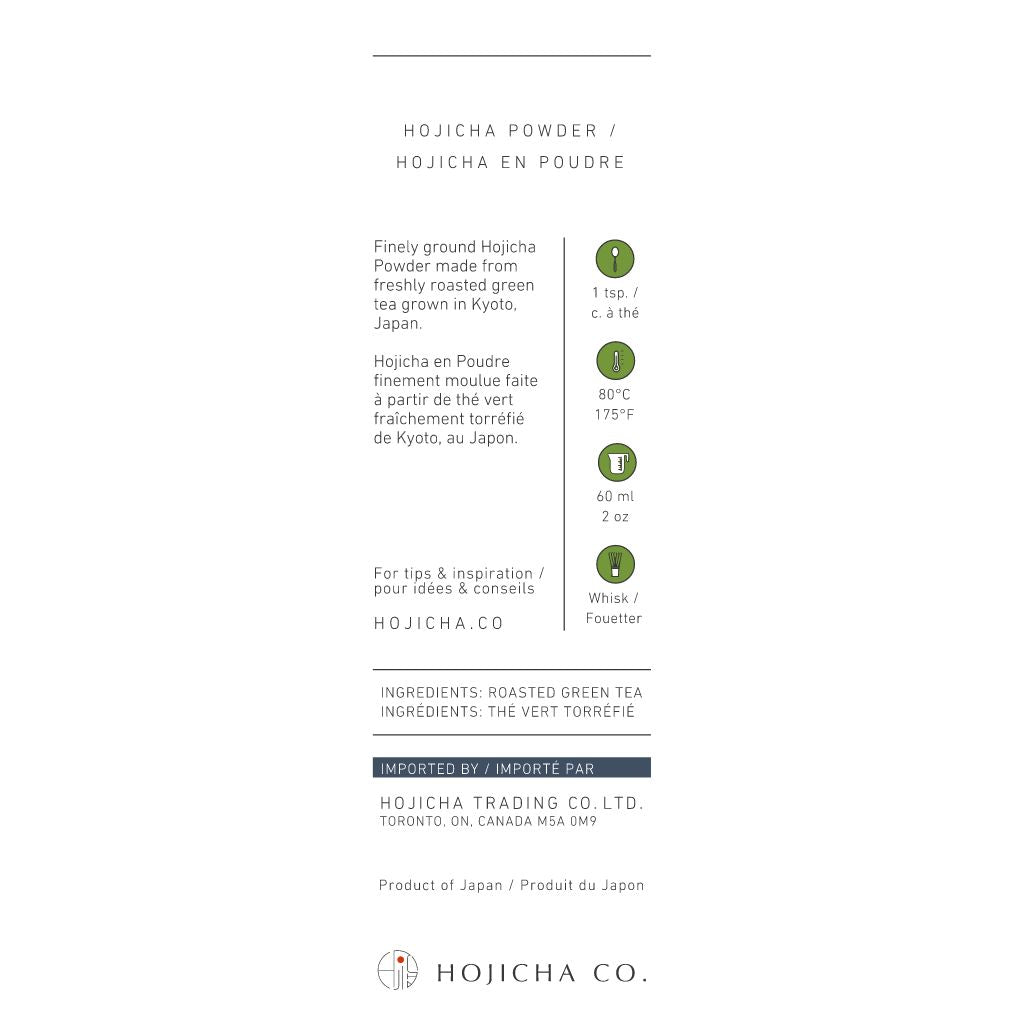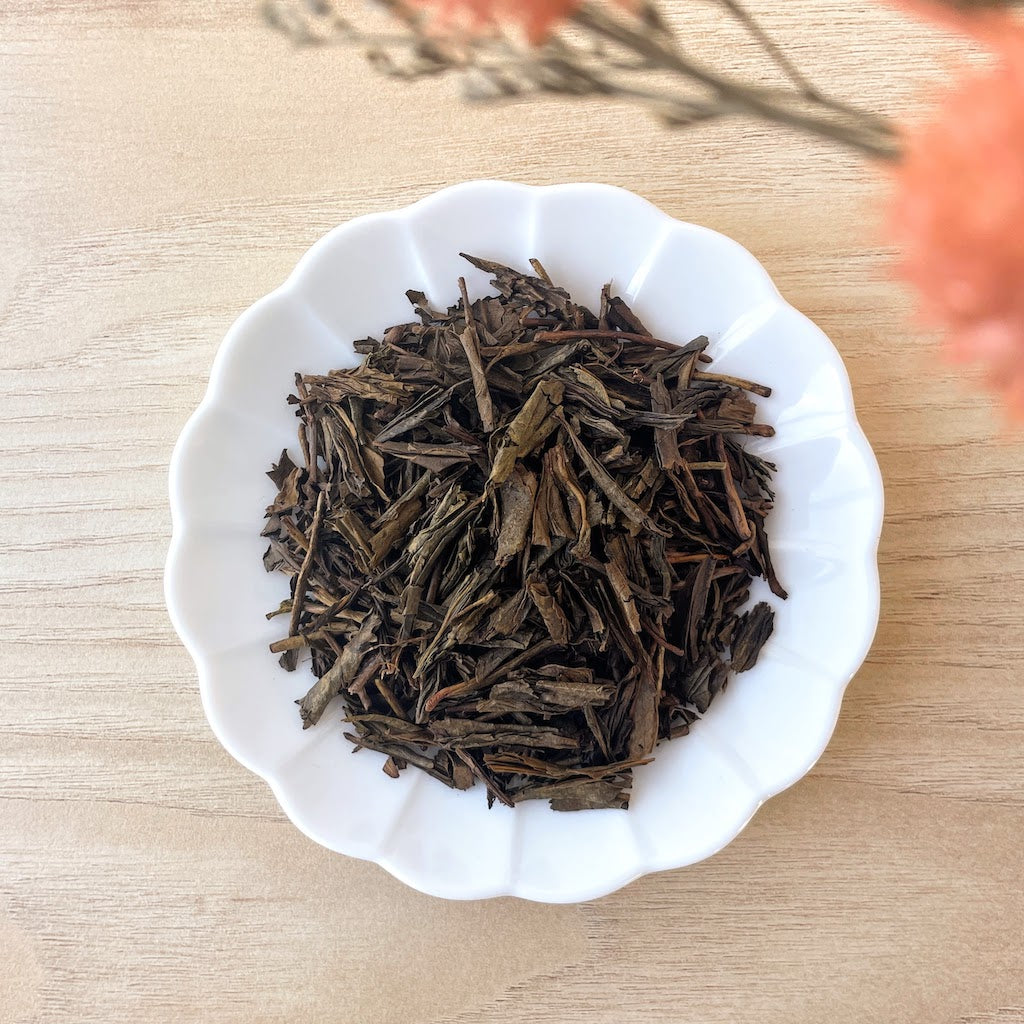 Hojicha Classic
Regular price
Sale price
$16.00 USD
Unit price
per
Volume Discount
Sold out
Send this gift
Hojicha Classic is the perfect choice for those who prefer a traditional loose leaf tea experience. This Japanese roasted green tea offers the familiar sweet and smoky flavor that is enjoyed in cafes in Kyoto. Hojicha Classic is an instant crowd-pleaser, and the beloved tea will bring joy to those new to hojicha as well as long time tea drinkers. As a loose leaf tea, Hojicha Classic takes only 30 seconds to steep and the tea leaves can be used at least three times in each session. The aromatic Hojicha Classic will delight the senses, as your loved ones enjoy the tea hot, iced, or cold brewed.
View full details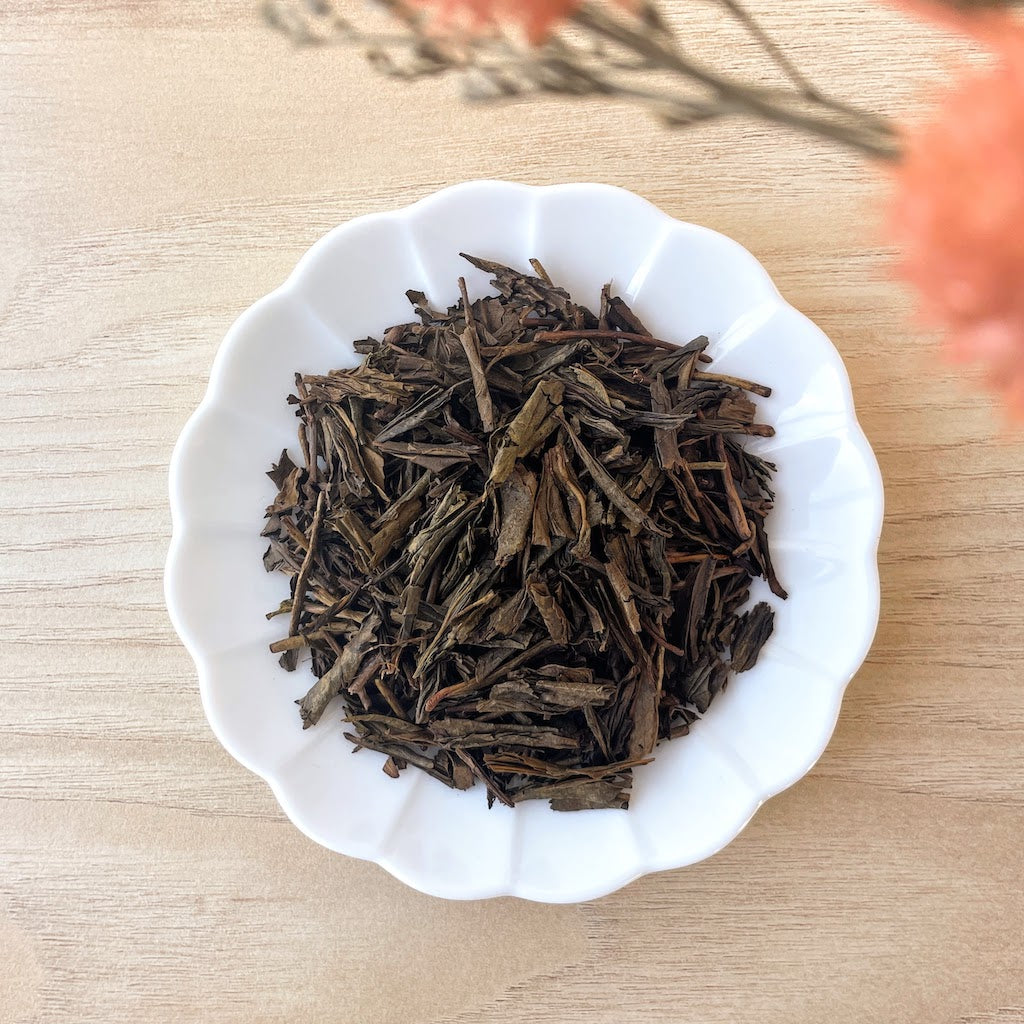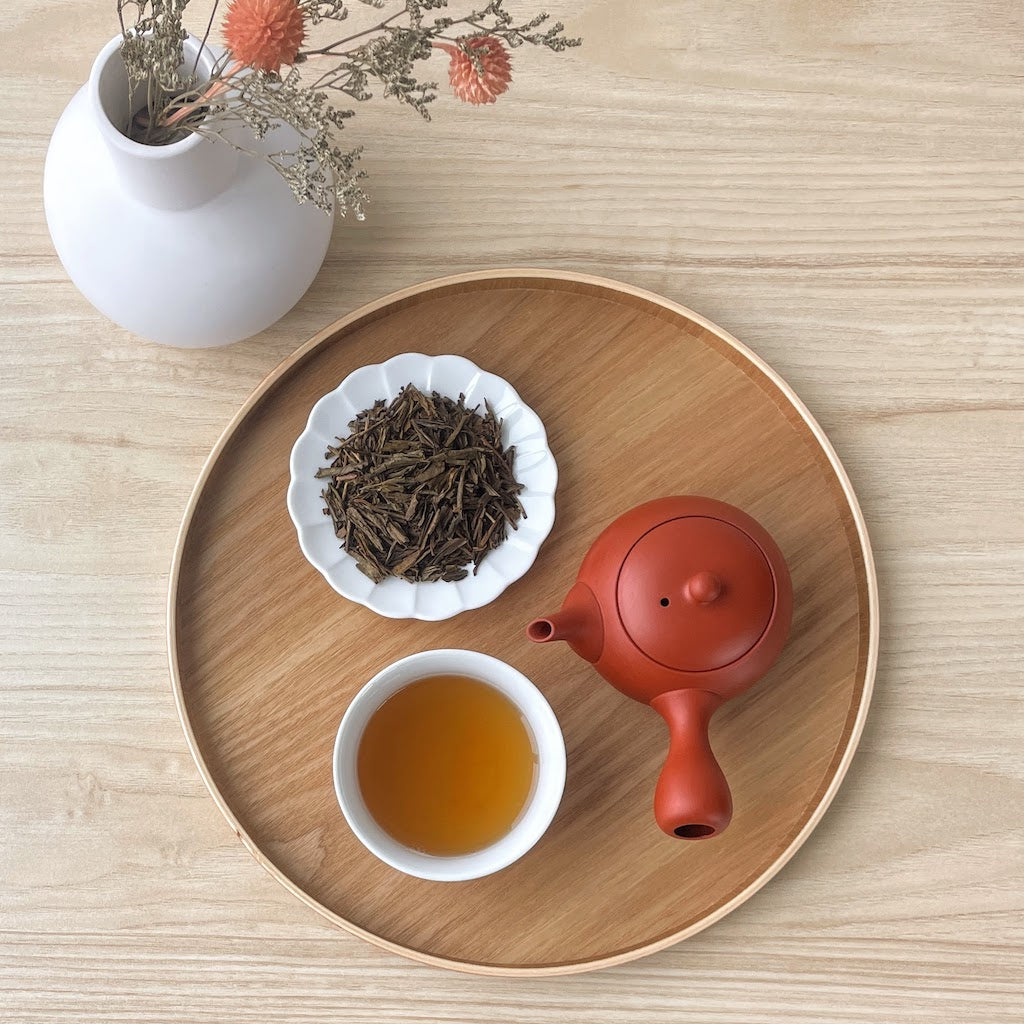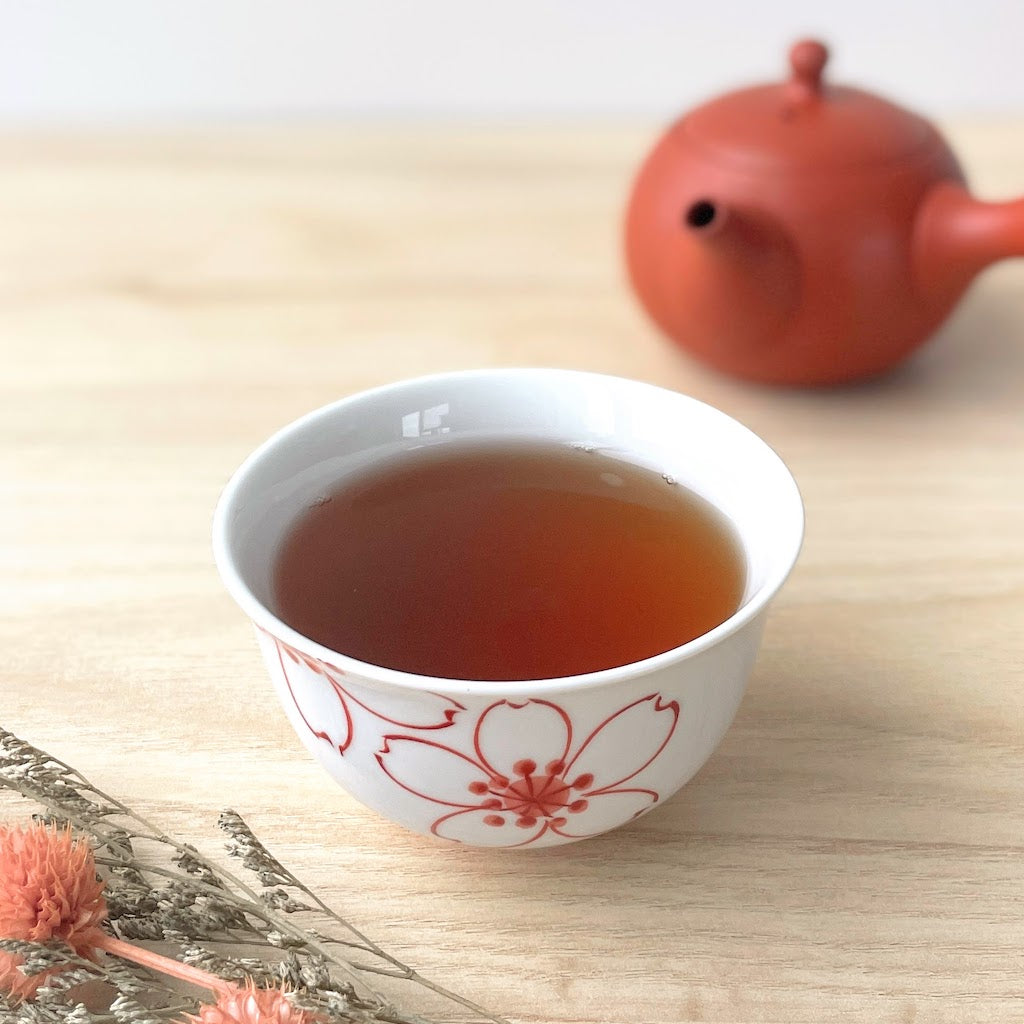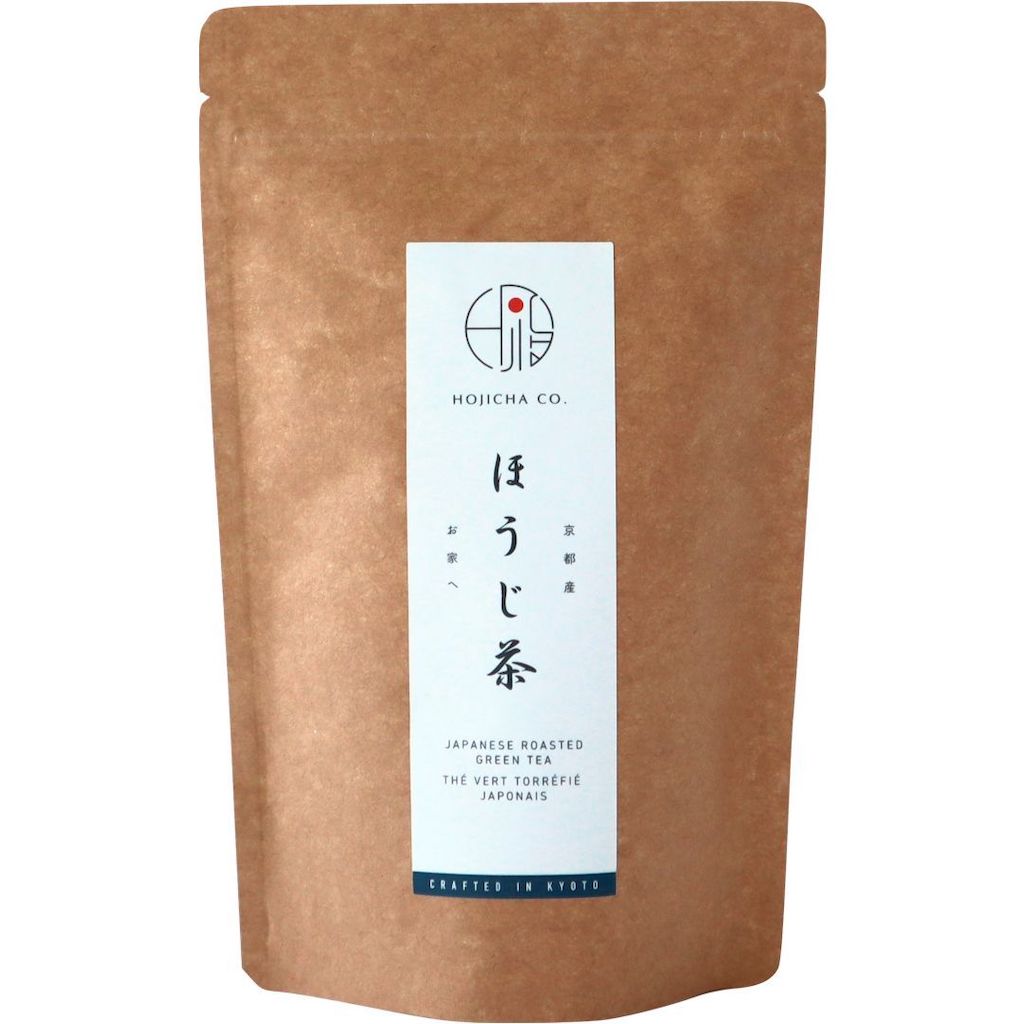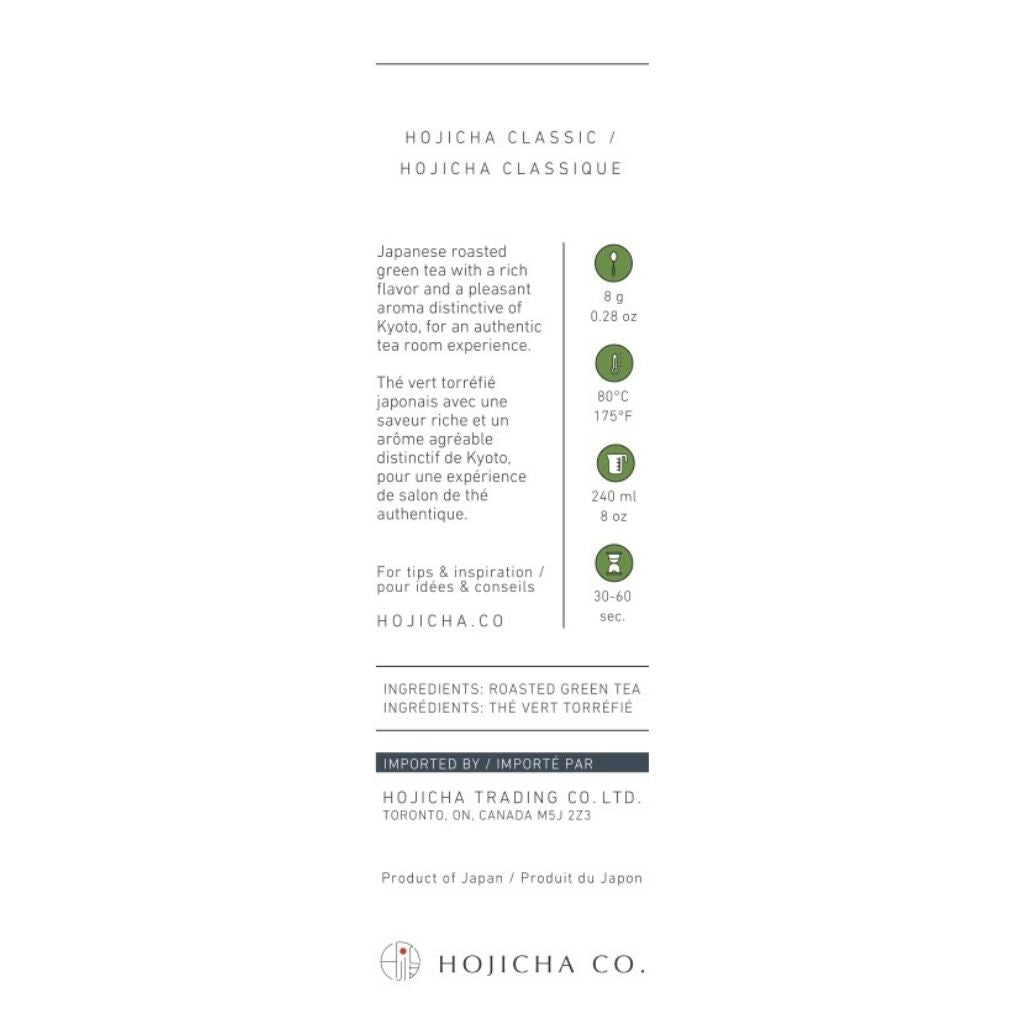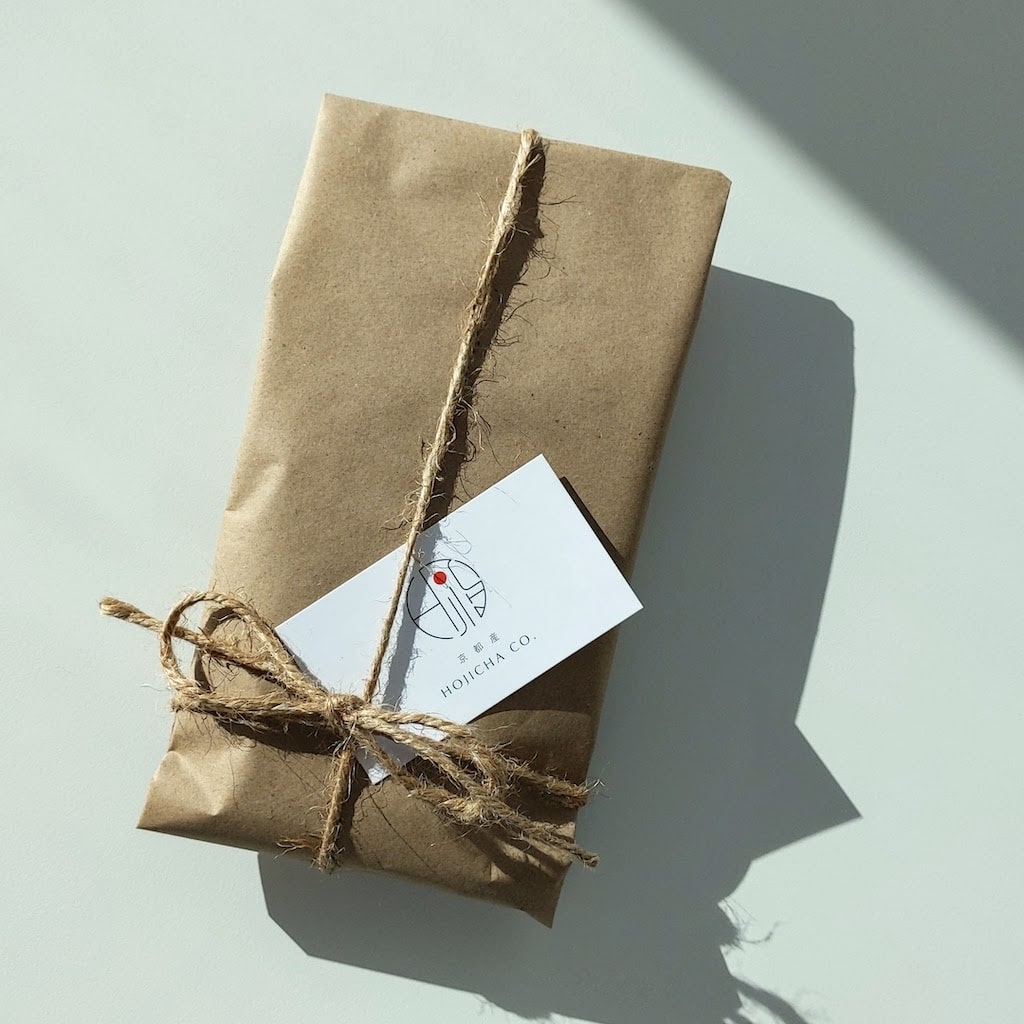 Hojicha Gift Bundle
Can't decide between Hojicha Powder and Hojicha Classic? Gift both!
This gift bundle is the perfect way to let your loved ones explore hojicha and satisfy their every taste. The lucky recipient will get to taste both Hojicha Powder and Hojicha Classic and discover their favorite ways to enjoy each one without missing out.
As an added bonus, we offer complimentary shipping on the Hojicha Gift Bundle for a limited time by using the discount code GIFTBUNDLE at checkout.
Send this gift
Let us help you create a truly memorable moment as you give the gift of hojicha this season.
Beautifully gift-wrapped

Each precious present includes an elegant and minimalist gift-wrapping for a delightful unboxing experience.

Personalized handwritten note

A personal message can be added, which we will hand write for an extra special touch.

Eligible for free shipping

Complimentary shipping offered on the Hojicha Bundle when using the code GIFTBUNDLE.
This year, get something for everyone on your list and show them that you care by gifting them with hojicha.
While Japanese roasted green tea has been around for 100 years, the unique tea is finally becoming popular outside of Japan. Offering hojicha as a gift is a great way to treat friends and family to a truly authentic Japanese tea experience.
Upon unwrapping and opening their hojicha present, your loved ones will be greeted with the pleasant aroma of our freshly roasted Kyoto grown tea. As they prepare the tea, the soothing scent will fill the room and they'll instantly be transported to Japan with their first sip of the sweet and smoky hojicha.
Whether they'd enjoy sipping on a steaming cup of roasted tea or baking with it, hojicha brings a smile to tea lovers, coffee drinkers, and foodies alike.
The sought-after hojicha also always impresses loved ones longing to visit Japan and those with an interest in Japanese culture. Below are photos of some happy customers sharing the joyful arrival of their gift-wrapped hojicha.
Here's what our customers have to say about their hojicha.
The bag arrived in beautiful, simple packaging with a thoughtful handwritten note, which was such a cute touch.

— Yvonne

Amazing, delicious tea that will blow your mind. My order arrived quickly, along with a personalized note! It's little things like this that really enhance the experience.

— Germaine

I ordered the hojicha powder and it's amazing! I've been drinking hojicha lattes every morning ever since I got it.

— Joyce

I really enjoy the Hojicha powder I bought from them, really great quality and a nice, rich nutty taste too! They have awesome service and the personal handwritten note is a sweet and awesome cherry on top.

— Ryan

I was missing coffee every morning until I found Hojicha! I love how easy it is to make it iced! Added bonuses - the owners are SO nice, customer service is top notch & the packaging is simply beautiful.

— Kerri

I bought the loose leaf and powdered Hojicha and I am very pleased with my purchase! The packaging was beautiful and the tea is amazing! Fragrant, rich and smooth.

— Andrea
Gifts Q & A
How do I request gift-wrapping?

We're happy to offer gift wrapping for every gift order to create a memorable experience whether it's a gift for someone else, or a treat for yourself!
How do I request a personalized gift note?

Select a gift option and enter your personal message in the box provided on the shopping cart page. We'll hand-write your note and we will include it with your gift.
How do I get free shipping?

Free shipping is offered on the Hojicha Bundle option with the code: GIFTBUNDLE. Make sure to enter the discount code at checkout to redeem this offer.
When should I order my gifts?

Estimated shipping times are provided at checkout based on the recipient location. In order to ensure that your gifts arrive on time, please place your order early in case there are any shipping delays. An early gift will be a nice surprise.
How do I send a large number of gifts?

If you'd like to send gifts to over 10 addresses, please contact us at hi@hojicha.co so that we can accommodate your specific needs.
Choosing a selection results in a full page refresh.
Opens in a new window.